Three James Wood athletes sign with D3 schools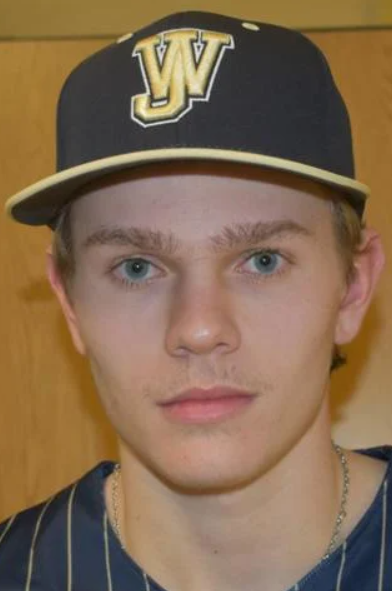 James Wood's Nick Bell (baseball), Jared Neal (football) and Andrew Link (track & field) each signed to compete in college at the NCAA Division III level in a ceremony at the high school on Wednesday.
A pitcher, Bell is signing with Shenandoah University. In games played through May 9, Bell had pitched 33 innings and had a 4-0 record, 1.06 ERA, 0.73 WHIP and 48 strikeouts. He also had 12 runs, 11 RBIs and a .417 on-base percentage.
As a junior, Bell tied James Wood's regular-season record with eight wins and set a regular-season record with 90 strikeouts. Overall, Bell finished 11-3 with a 1.36 ERA and 123 strikeouts. Bell also drove in 18 runs at the plate. He was selected First Team Class 4 All-State, All-Region 4C and All-Class 4 Northwestern District and was The Winchester Star Player of the Year.
Bell will join a Hornets team that is 38-7 and will host its second straight NCAA Regional Tournament from Friday through Sunday at Bridgeforth Stadium. Bell's older brother Jacob, a senior, will start Friday's opener for SU, the NCAA's third-ranked team was the runner-up in the Old Dominion Athletic Conference regular season and tournament.
Bell will wait to until after his first year at SU to declare a major.
Bell's baseball teammate Neal will play quarterback for Shenandoah. As a senior, Neal completed 137 of 250 passes (54.8 percent) for 1,423 yards, 12 touchdowns and 14 interceptions. He was Honorable Mention All-District.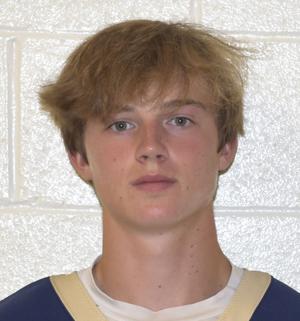 Neal will join an SU team that finished 8-2 overall and third in the ODAC with a 5-2 record.
Neal will major in computer science.
Neal's football and basketball teammate Link will compete for the United States Coast Guard Academy in New London, Conn.
Link has the area's fastest times this year in the 110-meter hurdles (15.64 seconds) and 300 hurdles (40.26). As a junior, Link was the district champion in the 110 hurdles and 300 hurdles. He was the area's fastest in the 300 hurdles (39.84) and placed fifth in Class 4 to earn All-State honors. He had a top time of 15.58 in the 110 hurdles.
Link will join a Coast Guard team that placed fifth out of six teams in the outdoor New England Women's & Men's Athletic Coast outdoor meet this spring.
Link will major in marine and environmental science.