Wood's McGuire signs to play baseball with Lynchburg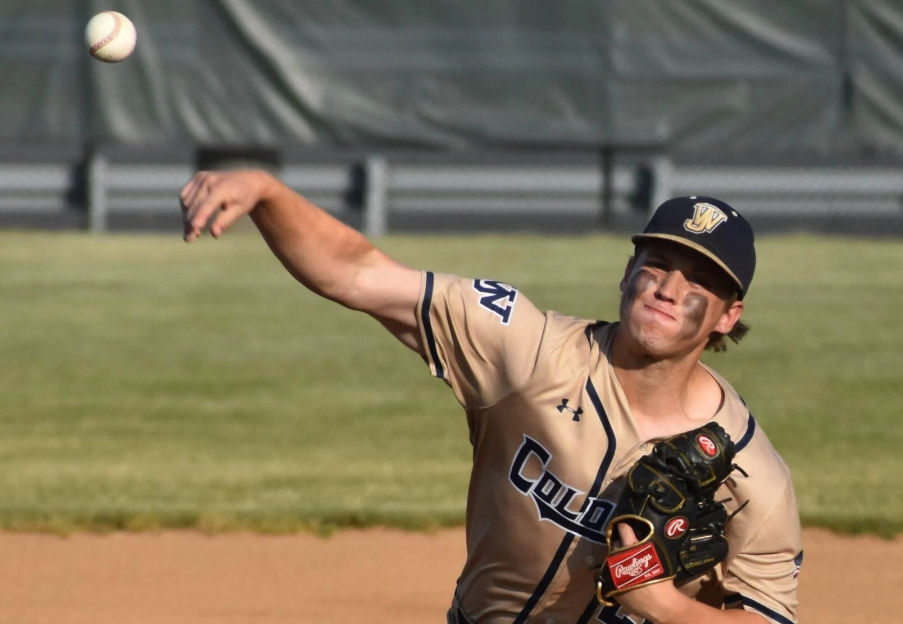 James Wood senior baseball pitcher and infielder Colin McGuire signed with NCAA Division III Lynchburg University in a ceremony at the high school on Monday.
Through 11 games, McGuire has pitched 16 innings and has a 0.88 ERA, 4-0 record, 24 strikeouts and a 0.75 WHIP. Offensively, McGuire is batting .414 (12 for 29) with nine RBIs, 10 runs, and a .500 on-base percentage.
As a junior, McGuire finished with a 6-2 record with a 2.67 ERA and 66 strikeouts in 57.2 innings. At the plate, he drove in 21 runs. He was selected to the Class 4 Northwestern District Second Team.
McGuire will join a Lynchburg program that is currently in first place in the Old Dominion Athletic Conference with a 14-2 record. The Hornets are 26-4 overall and ranked seventh nationally. Last year, Lynchburg won the ODAC regular-season title (16-4) and was selected for the NCAA Tournament, finishing with a 36-12 record.
McGuire will major in biomedical sciences.