Athlete Spotlight: James Wood baseball player Kevin Brown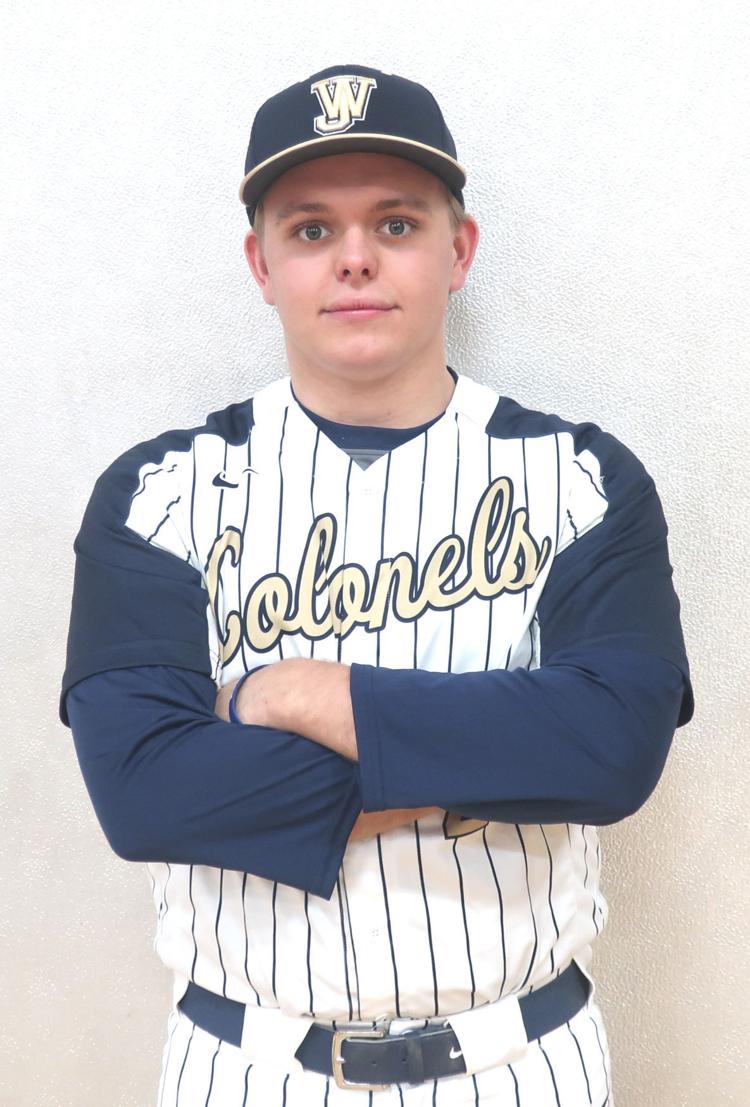 James Wood High School 18-year-old senior
Sport: Baseball. Positions: Third base and first base
Parents: Kevin and Tanya Brown
Hometown: Gore
What do you love about baseball: The competitiveness, and that it's a game of failure. You can fail seven times out of 10 and still be successful in the sport.
Most memorable moment in baseball: Probably freshman year. I hit a home run against Clarke County for JV for my first home run in high school at Clarke County. I hit a fastball inside to left-center field.
Most embarrassing moment in baseball: I was playing travel ball when I was in seventh or eighth grade. I got picked off by the pitcher when I wasn't paying attention. I just stood there and I got tagged out. My coaches were pretty mad and my parents weren't happy, but it was funny.
Most difficult moment in baseball: Just getting out of a slump. Last year I was in a hitting slump for a couple of weeks during the middle of the season. It was tough trying to get through that and get back on track. I just worked through it and practiced more.
Three people you can have dinner with, dead or alive: [Comedian and actor] Kevin Hart; because of how funny he is. Vin Diesel; because he's my favorite movie star. And George Washington; just because he got us off to our start as a country and led it well.
Guilty pleasure: Dunkin' Donuts in the morning and getting a coffee. I go there four or times a week. I usually go for French Vanilla iced coffee.
Who's your favorite teacher: Ms. [Amanda] Fordyce. She's my AP Environmental Science teacher. She makes class fun and the subject fun to learn, and she'll answer questions if you have them.
Favorite athlete: Manny Machado
Favorite sports team: Washington Nationals
Favorite movie: "Fast Five"
Favorite TV show: "Criminal Minds"
Favorite song: "Stay" by Post Malone
Favorite food: Filet
Plans after high school: I'm going to go to Virginia Tech for their business program and study finance. My grandparents are really smart financially and my grandpa worked at a bank. I developed an interest in finance through that. I kind of wanted to follow in those footsteps.
— Compiled by Robert Niedzwiecki