Former standout Pullen named James Wood baseball coach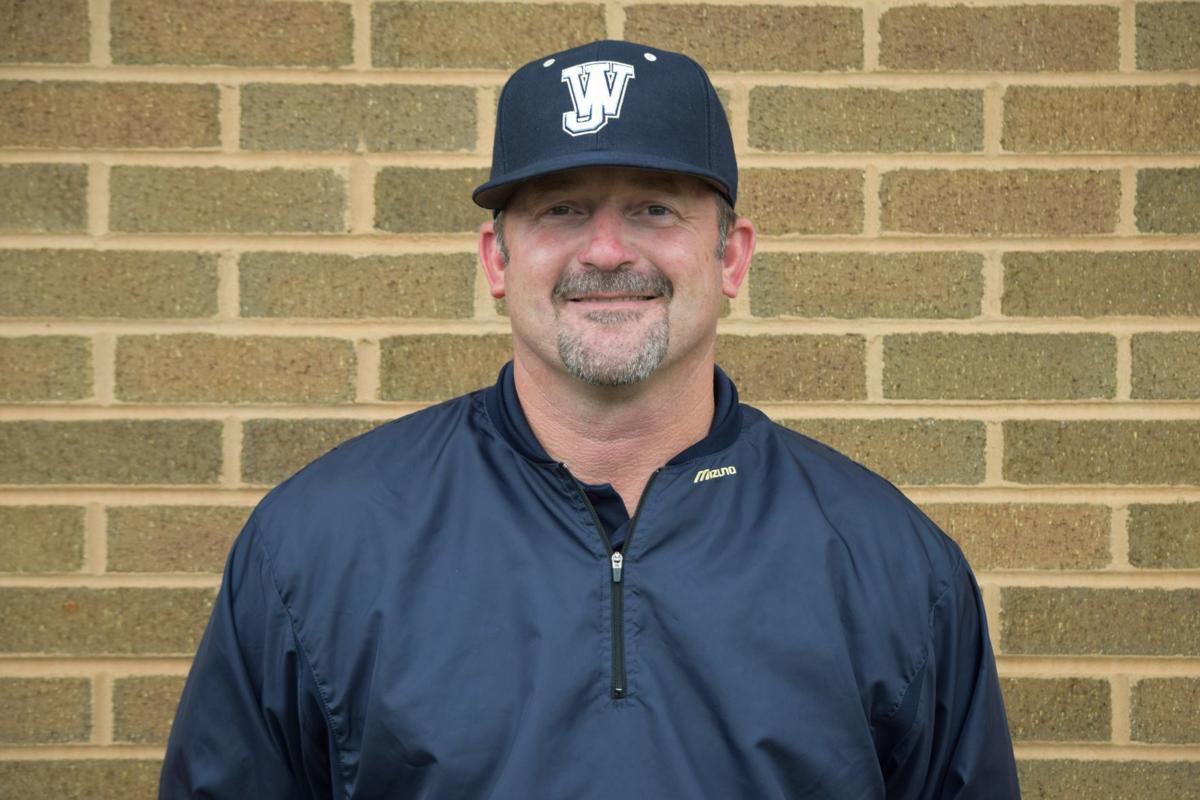 WINCHESTER — Adrian Pullen was a force for the James Wood baseball team as a player.
Now, he's hoping to find similar success as the Colonels' new head coach.
Pullen, the 1990 Winchester Star Baseball Player of the Year, was announced as program's new leader on Tuesday. He replaces Brent Lockhart, who stepped down after six seasons. Lockhart was 59-67 during his tenure, including 7-14 this past season.
"I'm very honored to be selected and it's a position obviously since I started coaching I've always had the aspiration for whenever that position became available," said Pullen in a telephone interview. "It is a huge honor. As an alum of James Wood and playing there and come back home and try to pass on what I know about the game and help the kids become better student-athletes and better citizens."
Pullen, 47, is very familiar with the current squad, having served as a varsity assistant and JV coach since 2016. He also sees many of the players within the Blue Ridge Baseball Association, an organization he founded in 2016 that currently features five travel teams in four different age groups. Pullen also was an assistant at James Wood from 2004-2010.
"I think it's going to be huge," Pullen said of familiarity with his players, which include his son Bodie, a rising sophomore. "The relationships that I have with the current players and through my Blue Ridge baseball organization having knowledge of players that are in the pipeline to come through in the next few years obviously can only help."
Even though the Colonels struggled this past season, Pullen doesn't believe the young squad, which graduated just three seniors, is that far off from becoming a contender in the Northwestern District.
"I don't think it's going to take that much," he said of making the Colonels competitive. "I'm not a genius, but the kids are there. There's some talent there. They just need the right push. I hope that I'm the guy that can do that. I believe I am.
"We have some young talent that obviously went through some growing pains this year," he added. "This past year we were heavy on sophomores on the varsity team. I believe there were 11 games decided by three runs or less. We weren't getting blown out. We were playing hard. we just need to play a little harder and continue to grow as players and students of the game."
One of the hardest things to learn is how to win those tight games.
"That's going to be key — teaching them how to win and that desire and drive to win," he said.
Pullen certainly had some of that during his playing career as an outfielder for the Colonels. The 2016 P. Wendell Dick Hall of Fame inductee is still among the Colonels' all-time leaders for hits (27), runs (21) and stolen bases (25) in a season. He also is among the school's best in career batting average (.403) and is tied for the top spot in career stolen bases (32).
Pullen also was an All-Commonwealth District defensive back in football. He ran track and wrestled early in his high school career.
He'd go on to play baseball at Seminole Community College and George Mason University, where he competed in a NCAA regional game in Tempe, Ariz., in 1993. He'd also play for and later serve as a volunteer assistant coach for the Winchester Royals.
"Coach Pullen has exhibited a great passion for baseball since he excelled as a player at James Wood," Colonels Coordinator of Student Activities Craig Woshner said in a news release. "His experiences as a high school and college player combined with his coaching experiences will serve our student-athletes and baseball program well."
Pullen says he's picked up a lot from great coaches over the years, including current Sherando coach Pepper Martin (an assistant under Bill Beckman when Puillen was a player at James Wood), current Millbrook coach Brian Burke (who coaches on of the Blue Ridge youth teams) and current Kansas City Royals GM Dayton Moore (who coached Pullen as an assistant at George Mason and as manager in the Valley League).
Pullen says he's especially been influenced by current Shenandoah University coach Kevin Anderson, who Pullen assisted during his coaching stint with the Winchester Royals.
"Coach has been a key factor in my lifetime," Pullen said. "His family and my family personally had relationships prior. He was my JV coach before he left and started coaching in college. I do talk to him frequently and throughout my playing and coaching career. I have a lot that I owe to him. As a mentor, I look up to him for his organizational skills and how he goes about the game — how he coaches it and how he played it — and his natural desire and love for the game. I try to carry that on like he does."
Pullen, who is the general manager for Virginia Apple Storage, said matching wits with the likes of Martin and Burke in the tough Northwestern District will be a test.
"I look forward to the challenge," he said. "Obviously, they've been in it for a long time. I've got a lot to learn, but I'll get there."
And he has confidence the players, of whom he says about 80 percent are playing some form of summer baseball, will get there, too.
"My philosophy is pretty simple," Pullen said. "If we can have dedication to ourselves in our team, if we can believe in ourselves and compete, that's all I ask. Take pride in what you do and compete every day. If you work every day to get better then we will get better as a team collectively."
— Contact Walt Moody at
This email address is being protected from spambots. You need JavaScript enabled to view it.
Follow on Twitter @WinStarSports1